A new report is recommending that massive digital billboards be allowed in new districts all across Toronto.  The report calls these signs "static electronic", even though they flash different ads thousands of times a day.  The city is hosting public consultations, to get your input! Please attend one of these sessions, to make sure your voice is heard.  (more details below..)
Public Billboard Consultations (6:30 to 9:30pm)
North York Civic Centre • Monday, September 23 • facebook
Etobicoke Civic Centre • Tuesday, September 24 • facebook
Toronto City Hall • Wednesday, September 25 • facebook
Scarborough Civic Centre • Thursday, September 26 • facebook
Background and details: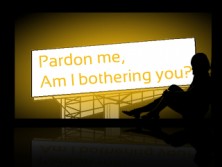 In 2010, the City of Toronto went through an extensive public consultation process to develop a new sign bylaw.  Based on public input and expert advice, the new bylaw restricted electronic billboards to two places:  Dundas Square and the Gardiner Expressway.
Now, just three years later, a new report is recommending that we open the floodgates, and allow electronic digital billboards across the city.  Specifically, the recommendation would allow digital billboards in all Commercial and Employment districts.  Considering that these billboards can be seen from 2 km away… this represents a huge part of the city.  The report also recommends that Astral Media should be allowed to install digital advertising boards in every bus shelter in Toronto.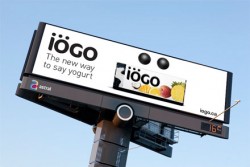 A recent IPSOS Reid poll found that  55 percent of those surveyed believe the city needs to do MORE to control the use of electronic billboards.   In addition, only 17% think it's acceptable to have them in residential areas – yet the recommendations would allow massive digital billlboards within 250m from a residential premise, and smaller digital boards on residential bus shelters across the city.
We've heard from a number of people who live with bright changing signs outside their condo windows that kept them awake at night. Yet the city has made no effort to consult these residents, to review the impact of these signs before subjecting more people to it.
Then there is the issue of driver distraction and road safety:
Digital billboards are designed to attract your attention away from the road – that's the business model.  ASTRAL Media's website even boasts that "More than 80% of motorists believe that digital displays are eye-catching."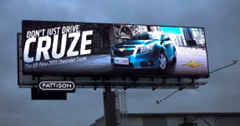 In a recent report by Jerry Watchtel, eight studies are reviewed from the USA, Australia, Canada, England, Israel, Norway and Sweden.  The studies demonstrate both a correlative and causal relationship between digital billboards and traffic accidents. Perhaps the most compelling of these is the Israeli study of 2010 for the National Roads Authority which has been peer reviewed. In this "real world" experiment billboards were at first visible and then covered to determine their affect on motorists. The results were a 60% reduction in total crashes with a 39% decline in injury and fatal crashes and a 72% reduction in collisions resulting in property damage.
Based on these eight studies the 2013 Wachtel Report concludes verbatim that:
"Every study in the past 5 years has produced consistent findings – that roadside billboards, especially digital and video, cause significant levels of driver distraction."

"These distractions result in poorer speed control and lane positioning, and may increase crashes in demanding situations when unexpected events occur."

"Roads with high visual clutter make it hard to extract critical driving information – especially for older drivers."

"Unlike in –vehicle distractions, experienced drivers are just as susceptible to such distractions and adverse behaviors as are young novice drivers."
Here in Toronto, a recent IPSOS Reid poll found that 52 percent of those surveyed find electronic signs distracting while driving – that's almost 3 times that as many as for traditional signs.
The evidence that these types of signs are dangerous continues to accumulate.  We believe the city should implement a moratorium on any new electronic billboard applications, until more data is available about the safety implications.
We hope you can join us at one of these upcoming events:
Public Billboard Consultations (6:30 to 9:30pm)
North York Civic Centre • Monday, September 23 • facebook
Etobicoke Civic Centre • Tuesday, September 24 • facebook
Toronto City Hall • Wednesday, September 25 • facebook
Scarborough Civic Centre • Thursday, September 26 • facebook